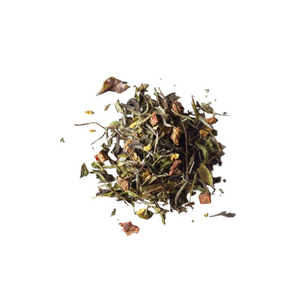 Rishi's most popular white tea blend highlights the natural peachy character of White Peony with the essence of succulent peaches. This tea's juicy peach notes are enhanced with hints of quince and zesty tangerine. With its abundantly fruity flavor, Peach Blossom is an approachable introduction to the category of white tea, offering a sweet flavor that is welcome any time of year.
Tasting Notes: White tea infused with juicy peach, tangerine and aromatic blossoms
Ingredients:
Organic white tea, organic quince, natural peach flavor, organic peaches, organic essential orange oil, essential tangerine oil
Brew with Rishi Loose Leaf Tea Sachet Filters or Rishi Simple Brew Loose Leaf Teapot (400 mL).