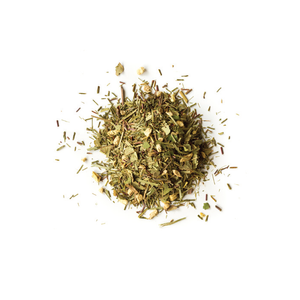 The bright and zesty essence of lime and ginger combine to create a blend that delights the palate with sheer positivity. Fragrant lemongrass and Australian lemon myrtle lend citrusy complexity to this spirited rooibos blend.
Ingredients:
Organic green rooibos, organic ginger, organic lemongrass, organic lemon myrtle, organic licorice root, essential lime and tangerine oils
Brew with Rishi Loose Leaf Tea Sachet Filters or Rishi Simple Brew Loose Leaf Teapot (400 mL).