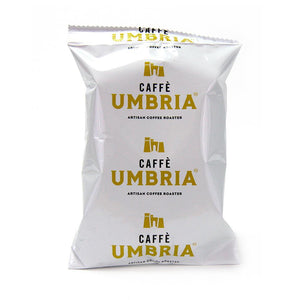 For office & home office use, our portion packs offer convenience and ease in a tear and pour pouch.

2.25 ounce Nitrogen-flushed filter ground coffee (per case).  Each portion pack makes 12 cups of coffee.
 BLEND NOTES: 
This blend was crafted to pair uniquely with the sweet characteristics of milk and cream.  A resonant body and deep fruity acidity helps this coffee stay structured when sipped "con latte".  Taste molasses, pecan and hints of banana in this Golden Bean North America medal-winning coffee.  We love this blend for its versatility so brew in the style of your preference.
Characteristics: Harmonious | Molasses | Pecan | Banana

Primary Origins: Peru | El Salvador | Uganda
Roast Level: Medium-Dark Roast