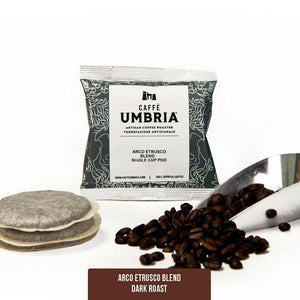 Dark Roast
Our new one-cup coffee pods produce a rich caffè crema in seconds using any one-cup coffee brewing system.
Arco Etrusco Blend - Dark Roast
Named after the iconic arched entry to the Umbrian town of Perugia, Arco Etrusco is the darkest of our blends. Natural sugars found in the coffees caramelize when roasted to this depth, imparting a cane sugar sweetness and aroma.